Watch our Video
See for yourself what makes our brand of health care so special and why we help patients recover the right way. Please Enjoy!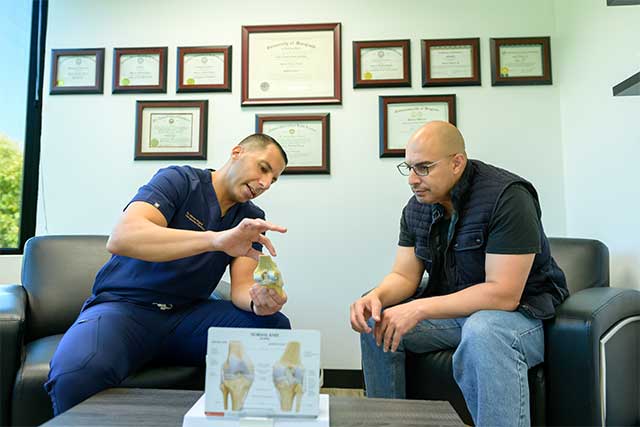 We believe in educating our patients consistently to become as self-sufficient as possible with their active treatments. We do not encourage over-reliance on the doctor. While some of our patients suffer with chronic, recurring conditions choose to receive ongoing care, most of our patients recover within several weeks or months.
Watch our FREE educational webinar!
 Click the button below to watch our FREE educational webinar to help you better understand non-surgical orthopedic treatments and how Concept Chiropractic + Regenerative Medicine can help.
Who wants to go through surgery?
Watch our free informational webinar that discusses the benefits of regenerative medicine and how to avoid surgeries..
We'll discuss the various minimally-invasive and non-surgical treatment options that are available!
I used to travel a lot and sit in front of computers for long periods of time. The environment here is very friendly, Dr. Hegazi actually listens to me, and my chronic lower back pain has dramatically improved.
I've been an athlete for most of my life and now sit in front of a computer all day and had a lot of neck pain for 2 or 3 years. I decided to come to CCRM for treatment, which has resulted in me being almost completely free of any neck pain.
I've had ongoing lower back pain and it has gotten worse over time. Dr. Hegazi and his staff have been amazing. Within 2 visits my pain had significantly reduced. They treated me like family.
Looking for an alternative to surgery?
Book a NO PRESSURE consultation today.