Experts in Treating Car Accident Injuries
Dr. Hegazi is a graduate from the Spine Research Institute of San Diego, which is considered the leading authority in the world in Whiplash and Brain Traumatology. Dr. Hegazi completed this intense comprehensive training program in 2007. This program emphasized the biomechanics of injury mechanisms, occupant kinematics, automobile crash reconstruction methods for low speed impacts, the most current knowledge of soft tissue, endrocrinological, bony, and nervous system disorders, advanced diagnostic methodologies, and the comprehensive case management of whiplash and related disorders.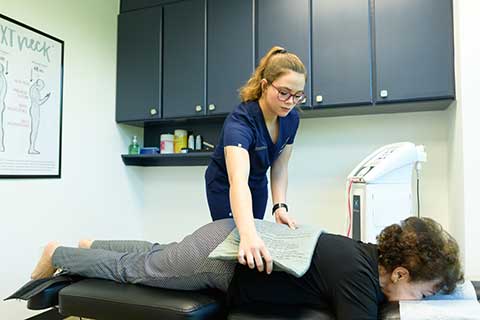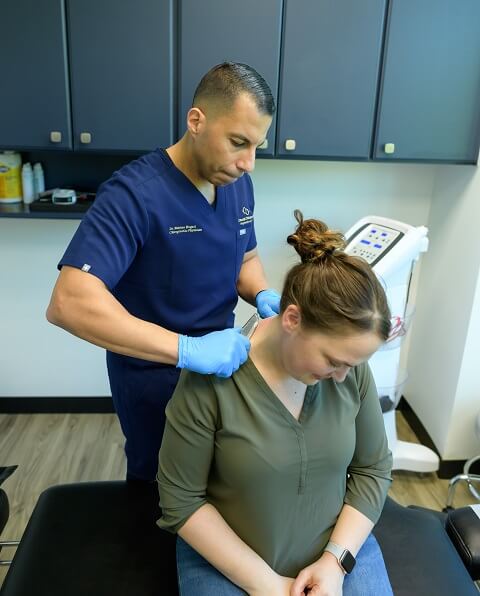 Auto Accident Injuries Signs/Symptoms
Muscle Spasms
Neck Pain
Headaches
Numbness and Tingling
Back Pain
Difficulty Sleeping
Irritiability
Memory Loss
Fatigue
Difficulty Concentrating
Dizziness
What to do in motor vehicle accidents
Check yourself and passengers for injuries. If you do not have any major injuries, safely get out of your car and check on anyone else in other cars involved in the accident.
Make sure that your car is in a safe area. You want to move your car to the side of the road out of the way of traffic. If you cannot move your car, stay where you are and call 911.
Call the police to the scene. Even in minor accidents, a police accident report can be extremely valuable to both your car insurance and your medical insurance companies. If the police cannot make it to the scene, you can file an accident report through your state's DMV.
Collect info from others involved in the accident:
Driver and passenger names
License plate numbers
Insurance info
Makes and models of all vehicles involved
Contact info for any eyewitnesses
Location of the accident
The name and badge number of any responding police officers
Take pictures of the damage. If it is possible, take pictures of the scene, damage to any vehicles involved and injuries. These will be very useful when filing a claim with your insurance company
Lastly, file a claim with your car insurance company as soon as possible. If you were injured during the accident, file a claim with your medical insurance as well.
Watch our FREE educational webinar!
 Click the button below to watch our FREE educational webinar to help you better understand non-surgical orthopedic treatments and how Concept Chiropractic + Regenerative Medicine can help.
Who wants to go through surgery?
Watch our free informational webinar that discusses the benefits of regenerative medicine and how to avoid surgeries..
We'll discuss the various minimally-invasive and non-surgical treatment options that are available!
I used to travel a lot and sit in front of computers for long periods of time. The environment here is very friendly, Dr. Hegazi actually listens to me, and my chronic lower back pain has dramatically improved.
I've been an athlete for most of my life and now sit in front of a computer all day and had a lot of neck pain for 2 or 3 years. I decided to come to CCRM for treatment, which has resulted in me being almost completely free of any neck pain.
I've had ongoing lower back pain and it has gotten worse over time. Dr. Hegazi and his staff have been amazing. Within 2 visits my pain had significantly reduced. They treated me like family.
Looking for an alternative to surgery?
Book a NO PRESSURE consultation today.