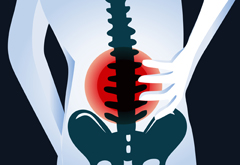 Lower Back Pain
Eighty percent of Americans will suffer from back pain at some point throughout their lives, whether it is once or multiple episodes. Often times those with multiple episodes will describe the feeling as a "pinched nerve in the back". If your back pain isn't healing quickly, a comprehensive evaluation at Concept Chiropractic will help in identifying the source of your pain and give you the necessary information to make an informed decision about the course of your lower back pain treatment.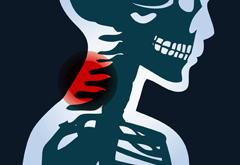 Neck Pain
Neck Pain is often joined by headache or by weakness and pain in the shoulders and arms. This feeling is what people often refer to as a "pinched nerve in the neck". Poor posture, obesity and abdominal weakness may often affect the balance of your spine, causing your neck to flex forward to compensate. Neck Pain Relief is attainable and can effectively help you get back to your normal Activities of Daily Living.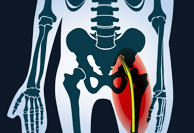 Sciatica
Sciatica is the term/symptom of low back pain that radiates from the low back out to the buttocks and down the leg. It is named for the rather large sciatic nerve that branches off from the spinal cord in your lower back and runs down both legs to your feet. Sciatica pain relief and Sciatica treatment often centers around treating a herniated disc or bulging disc as they are the most common causes.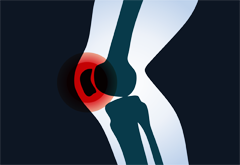 Knee Pain
Because of the Knee's intricacy and the amount of usage it gets during a lifetime, it is vulnerable to injury and is very commonly injured in athletes, children and seniors. Depending on the class and severity of joint trauma, knee pain can be slight or can pave the way to severe discomfort and possible disability.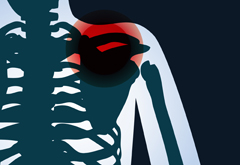 Shoulder Pain
The shoulder consists of numerous joints that are stabilized by tendons, muscles, and ligaments to allow extensive range of motion and flexibility to the arm. It is the most active and potentially one of the most vulnerable joints in the body to injury. Every year, over 5 million Americans seek help for shoulder pain or injuries.
Watch our FREE educational webinar!
 Click the button below to watch our FREE educational webinar to help you better understand non-surgical orthopedic treatments and how Concept Chiropractic + Regenerative Medicine can help.
Who wants to go through surgery?
Watch our free informational webinar that discusses the benefits of regenerative medicine and how to avoid surgeries..
We'll discuss the various minimally-invasive and non-surgical treatment options that are available!
I used to travel a lot and sit in front of computers for long periods of time. The environment here is very friendly, Dr. Hegazi actually listens to me, and my chronic lower back pain has dramatically improved.
I've been an athlete for most of my life and now sit in front of a computer all day and had a lot of neck pain for 2 or 3 years. I decided to come to CCRM for treatment, which has resulted in me being almost completely free of any neck pain.
I've had ongoing lower back pain and it has gotten worse over time. Dr. Hegazi and his staff have been amazing. Within 2 visits my pain had significantly reduced. They treated me like family.
Looking for an alternative to surgery?
Book a NO PRESSURE consultation today.