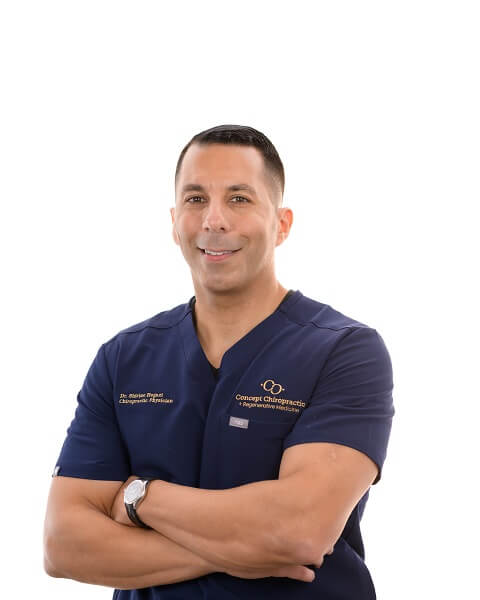 Shirine Hegazi DC, CKTP, CSCS
Chiropractic Physician
Meet Dr. Shirine Hegazi
At Concept Chiropractic and Regenerative Medicine, Dr. Hegazi uses his expansive experience to help patients around the globe by helping heal chronic pains and more without the need for surgery. He does this using his expertise with X-ray Radiography and diagnostic ultrasound and being able to actually SEE the problem during your consultation – then he will provide an accurate, evidenced based solution to your problem.
Dr. Hegazi is a highly regarded and sought-after Chiropractic Practitioner and lecturer in the quickly emerging field of Regenerative Medicine. He is an expert in diagnosing pain conditions and has been working with a wide variety of patients and healing pain for more than 20 years.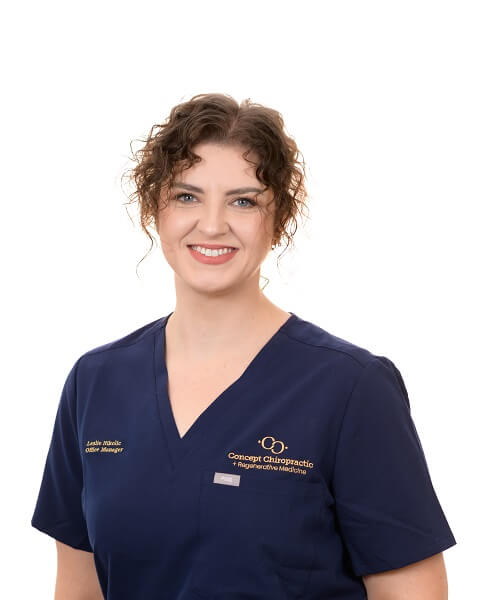 Leslie Nikolic
Office Manager
Meet Leslie Nikolic

Leslie has dedicated her time to improving the experience of any that walk through our doors. Throughout her time here, she has helped build this practice to one of the premier medically integrated offices in Northern Virginia. Personally, seeing the damaging effects of medications and surgeries on her loved ones has motivated her to be a part of others' journey to a healthier and more effective path to improve their health. Originally from Northern California, she now enjoys exploring the beautiful four seasons in the DMV area with her two playful puppies in her free time.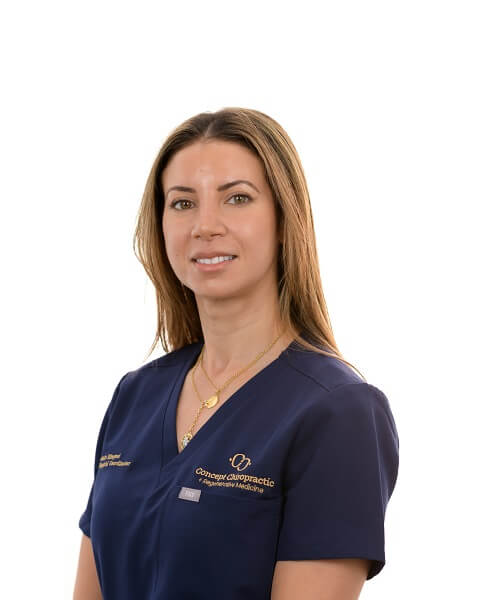 Amira Elsayed
Financial Coordinator
Meet Amira Elsayed

Amira brings her extensive experience in business development to CCRM. She's a seasoned financial professional with an extensive background in corporate banking and e-commerce. Along with her role at CCRM, Amira owns a successful luxury fashion brand and runs that through her own e-commerce platform. She has been an integral part of CCRM's explosive growth and emergence in the field of Regenerative Medicine and Aesthetics in the past 10 years. Amira has lived in the DMV for 16 years and is married with 2 beautiful children.
GET BACK TO THE LIFE YOU LOVE, WITHOUT THE NEED FOR SURGERY
Here at Concept Chiropractic and Regenerative Medicine, we are experts at finding ways to avoid the complications and recovery time of surgery. Join us today by watching our FREE educational webinar!