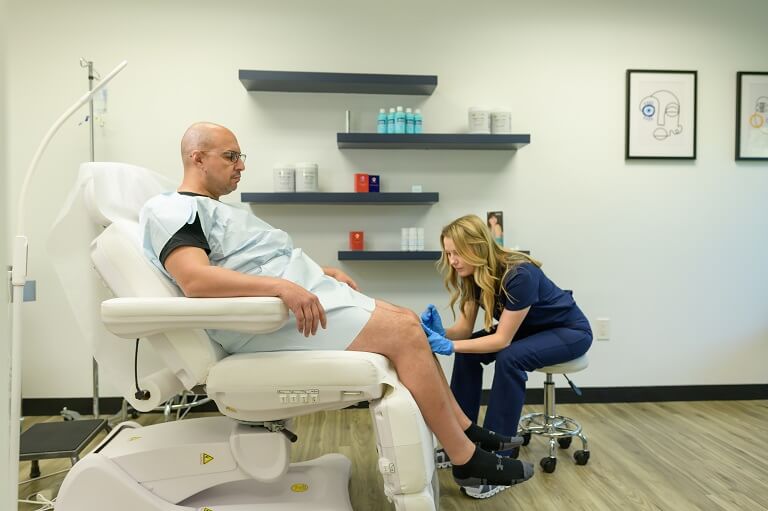 HOW does it work?
CCRM's Regenerative cellular treatment is a natural alternative to surgery, pain medications, and cortisone/steroid injections. Regenerative cellular treatments help reduce inflammation while removing or decreasing stiffness and pain. Cells that we inject have high growth factors which helps to minimize inflammation while healing the joint. The treatment is noninvasive and can be performed in our clinic. It doesn't take very long to act so it won't be long before you start living your life free from pain again. It is a drugless treatment that actually heals the body instead of just masking the symptoms. You'll be able to restore mobility and joint health sooner than you think!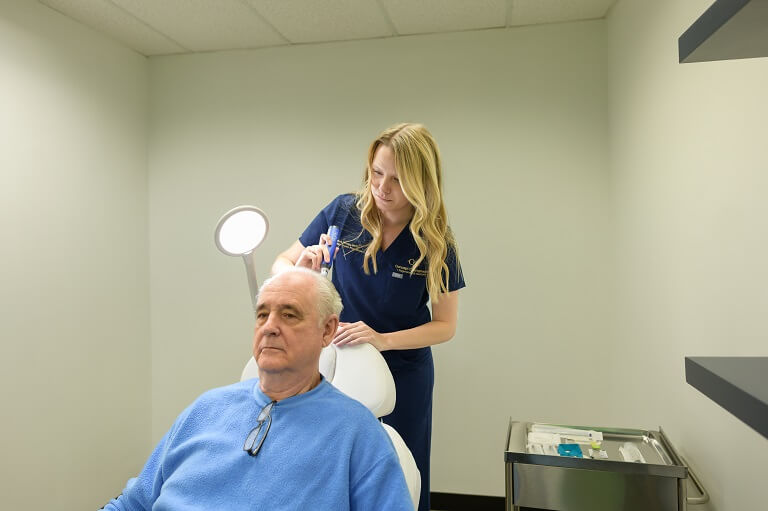 WHY consider it?
This type of treatment has been shown to be extremely effective in helping people with:
Easily Administered
Regenerative medicine can be administered easily and pain free.
Little Down Time
There is little, if any, downtime after office procedures.
Highest Quality
Concept Chiropractic and Regenerative Medicine Protocols are in accordance with the Food and Drug Administration (FDA) and the American Association of Tissue Banks (AATB) regulations and standards.
Frequently asked questions?
Where do CCRM products come from?
Our regenerative products are derived from birth tissues taken from carefully screened mothers at the time of scheduled cesarean section.
Our products DO NOT contain any fetal or embryonic tissue.
How long does a regenerative medicine procedure take?
Your doctor will be able to provide details specific to your treatment plan.
Do regenerative medicine procedures hurt?
Typically, our regenerative medicine therapies do not require any invasive procedures, resulting in less pain and a shorter procedure time.
Regenerative Medicine Cells We Inject
Platelet Rich Plasma (PRP)
PRP (platelet-rich plasma) is obtained from the patient's own blood.
A sample of blood is drawn in a similar manner as with a routine blood test. The blood is spun a centrifuge to separate out the platelets, which are rich in growth factors (substances required for stimulation of growth in living cells).
Restor
Sourced from the Wharton's Jelly of the umbilical cord Restor contains cytokines, growth factors, collagens, proteins, peptides, extracellular matrix, and numerous other components needed to help regenerate tissue.
Restor may be an ideal choice for individuals who are dealing with various conditions that interfere with their everyday lives, especially those individuals over the age of 50 who, due to the aging process, may have less viable components than a younger person might have.
Rexo
Rexo extracellular vesicles are anti-inflammatory particles that aid in cell signaling. They contain nearly three times more growth factors than adult stem cells and influence the growth of target cells. They are a vital regenerative component due to their unique ability to transfer information from cell to cell.
Renyte
Renyte is an acellular product also derived from the Wharton's Jelly of the umbilical cord containing the same acellular components as Restor. Renyte may be an option for those with less serious injuries or who are looking for a more youthful appearance.
Relev
Relev is a minimally manipulated allograft tissue derived from the amniotic fluid with proven regenerative potential. Its components regulate and maintain regenerative tissue processes.
Reviv
Reviv is a minimally manipulated allograft tissue derived from amniotic fluid whose components regulate and maintain regenerative tissue processes. Reviv also contains micronized amniotic membrane which provides additional components for tissue regeneration.
Cytosomes
cytosomes are small membrane bound extracellular vesicles released by the developing fetus, placenta, and mother into the amniotic fluid. Extracellular vesicles primarily act in cell-to-cell communication assisting in the natural regenerative process.
Watch our FREE educational webinar!
 Click the button below to watch our FREE educational webinar to help you better understand non-surgical orthopedic treatments and how Concept Chiropractic + Regenerative Medicine can help.
Who wants to go through surgery?
Watch our free informational webinar that discusses the benefits of regenerative medicine and how to avoid surgeries..
We'll discuss the various minimally-invasive and non-surgical treatment options that are available!
I used to travel a lot and sit in front of computers for long periods of time. The environment here is very friendly, Dr. Hegazi actually listens to me, and my chronic lower back pain has dramatically improved.
I've been an athlete for most of my life and now sit in front of a computer all day and had a lot of neck pain for 2 or 3 years. I decided to come to CCRM for treatment, which has resulted in me being almost completely free of any neck pain.
I've had ongoing lower back pain and it has gotten worse over time. Dr. Hegazi and his staff have been amazing. Within 2 visits my pain had significantly reduced. They treated me like family.
Looking for an alternative to surgery?
Book a NO PRESSURE consultation today.