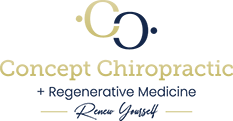 BOOK A CONSULTATION
At Concept Chiropractic + Regenerative Medicine, we offer a diagnostic ultrasound with every consultation. By using ultrasound, we effectively reduce the "guesswork" that other doctors struggle with without the modern technology we offer.
Do not delay, schedule your
Consultation today!
SHOULDER PAIN: A COMPLICATED DIAGNOSIS
Most shoulder injuries involve the connective tissues, muscles, ligaments, and tendons. The symptoms and treatment of any type of shoulder dysfunction vary depending on the problem. The variety of chronic shoulder pain issues can involve arthritis, bursitis, rotator cuff degeneration/tears, instability, and all these pains are felt in the same localized region.
You should consult the staff at Concept Chiropractic and Regenerative Medicine if pain is persistent and intense, especially at night.
Most Common Shoulder Injuries
Shoulder tendinitis
Rotator cuff injuries or
tear
Frozen shoulder
Shoulder dislocation
Biceps Tendinitis/Tendinosis
Trigger Points (Trapezius/Rhomboid)
Acromio-Clavicular Strain/Instability
Calcific Tendinopathy
Shoulder Arthritis
Shoulder Impingement
Attend our FREE Educational Webinar.
Getting The Proper Treatment
When you are suffering from a degenerative condition like arthritis it might seem like there is little you can do. Surgeries can only slow down the degenerative process, and prescriptions can treat the symptoms but not the actual cause. Our treatment process involves recruiting your own body's cells to heal and revitalize the injured joints, and other parts of your body. This non-surgical, non-invasive procedure can help regenerate your body's tissues and improve your own body's natural healing, making it 10X's more effective than normal.

Why Go With Concept Chiropractic and Regenerative Medicine?
As a proud member of the Fairfax and surrounding NOVA community, we want to be there to help those that don't know where to turn for medical help. Our team of musculoskeletal practitioners are ready to work with you to figure out what kind of treatments you really need once and for all. That's why we offer a diagnostic ultrasound with our in person consultations. The first crucial step to helping you means learning what the exact source and cause of your chronic pain is. Sign up for our educational webinar today or chat with our team by scheduling an appointment!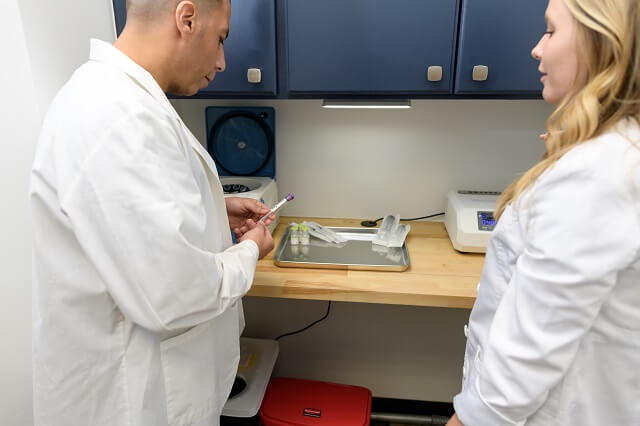 Ready to FEEL the change?
At Concept Chiropractic and Regenerative Medicine, we take the time to really listen to all our patients to ensure we understand their problem(s) and proceed more effectively with their care. Then, we can accurately diagnosis your problem which helps us devise a customized treatment plan for you. You will receive healthcare that is customized to help you meet your specific needs, overall lifestyle, and personal goals. Are you ready to take control of your life? Reach out today!

OUR TEAM
All our staff are trained medical professionals who care about all our patients.

NATIONALLY RECOGNIZED
The doctors at our clinic are experts in the field of regenerative medicine and give you the very best quality care.

TOP TECHNOLOGY
We use the latest technology to ensure an accurate diagnosis of your problem and the best course of treatment.
REDUCE DOWNTIME
By receiving a safe, non-surgical, non-invasive procedure you can significantly reduce your recovery and downtime.